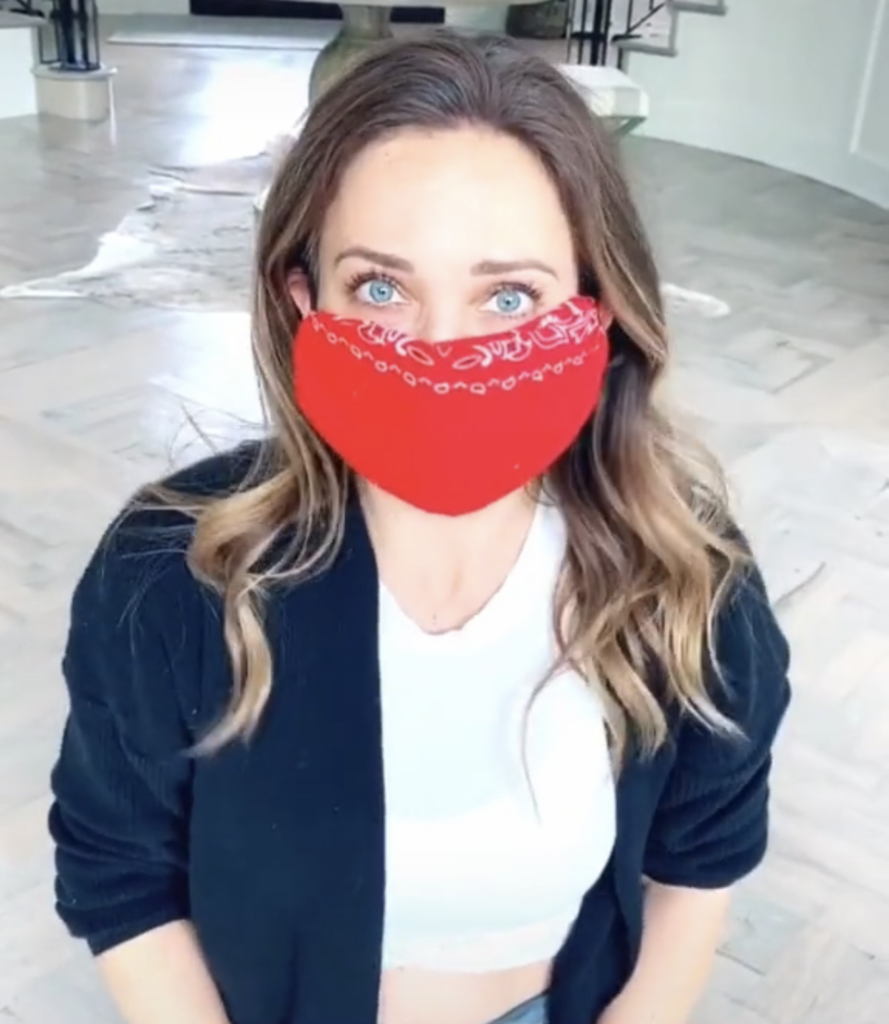 As you know, on April 3rd the U.S. Centers for Disease Control and Prevention released a statement recommending all citizens to use a face mask while grocery shopping or out in public to help slow down the spread of COVID-19. Getting your hands on any masks right now can be difficult and we know the N-95 masks should be saved for healthcare workers and other first responders. That's why the CDC has strongly suggested using face masks made of cloth! I started doing a little a bit of research and thanks to TikToK I found a great how-to for you guys that's has recently been trending. It's crazy what you can learn from social media sometimes! It's so easy to do and no sewing is required. You don't even have to leave your house for the supplies!
For this tutorial specifically, I'm using a bandana but if you don't have any laying around or you want some face masks with fun patterns, you can also use an old t-shirt. Just make sure it's square cotton cloth approximately 20"x20″.
Items Needed: Bandana, 2 hair ties or elastics
Skills Required: Easy
Time Requirement: 1-5 minutes
Watch the Full Tutorial:
---
Make your own Face Mask
This homemade mask like these are recommended by the CDC and can help slow down the spread of the COVID-19.
Lay your bandana on a flat surface and fold the edges.

Fold both the bottom and top edges to the center.

While keeping the edges secured, flip the bandana over.

Still flipped over, fold the top and bottom edges to the center.

Add an elastic on each side of the bandana – adjust to your preference.

Bring the two outside edges together and fold one side into the other.

Adjust and you are ready to go!
It really is that easy! If you don't have bandanas, it's ok. The CDC also recommends other options on how to make face masks using an old t-shirt or two 10"x6" rectangles of cotton fabric. An important thing to note is to make sure there are multiple layers to your face mask. Use your face mask when you're running errands and in any situations where it may be impossible to perform social distancing. Last but not least, stay safe and stay at home!
You can check out more DIYs when you click here!